SPIMEX - Saint Petersburg International Mercantile Exchange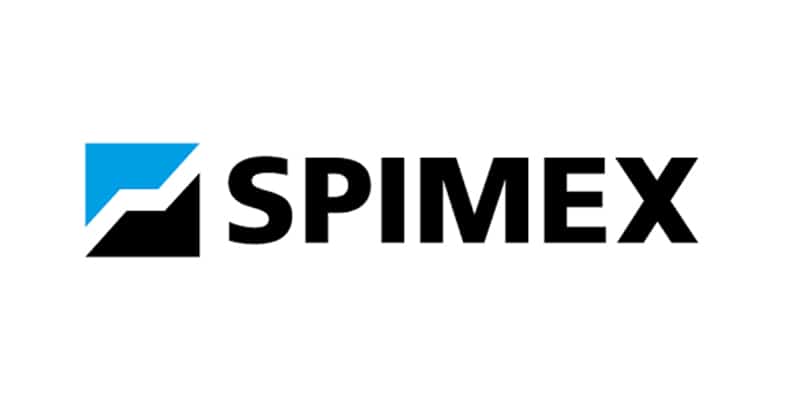 SPIMEX was established following the Federal Government's decision to launch a modern exchange platform, with the objective of establishing a regulated commodity market in Russia In addition, the aim was to provide fair market indicators for the most important commodities and to further promote market pricing principles.
In May 2008, the Saint Petersburg International Mercantile Exchange (SPIMEX) was registered. A month later, in June 2008, SPIMEX received a licence from the Federal Service for Financial Markets to launch exchange trading (licence No. 153 as of June 5, 2008).
The first trades in diesel and jet fuel on the Exchange's petroleum products section took place on 23 September 2008.
Today, SPIMEX is the largest commodity exchange in Russia.
SPIMEX harnesses cutting-edge software solutions to offer a convenient, reliable and transparent trading experience. The SPIMEX Electronic Trading System gives buyers and sellers easy-to-use, remote online access to all the Exchange's markets and services. Modern risk management and settlement procedures, developed in line with international standards, ensure financial oversight over contract execution and physical delivery.
SPIMEX offers trading both in spot and derivatives contracts.
SPIMEX makes spot trading available for the main categories of petroleum products, operating a wide-ranging network of delivery points and enforcing common rules and procedures for all stakeholders.
SPIMEX registers futures contracts for summer diesel fuel, with delivery ex works from the oil refineries located within the Central Federal District.
In October 2012, SPIMEX launched trading for cash-settled  futures contracts that are used in calculating the Exchange's indices for the underlying petroleum products: Summer Diesel, Gasoline, Fuel Oil and Jet Fuel. The Exchange is working to raise the number of delivery points and offer new physically-settled and cash-settled contracts for the main categories of petroleum products and other commodities.
In November 2016, SPIMEX launched the physically-settled SPIMEX Urals Crude Futures, with the objective of setting a direct quotation for exported Russian oil without reference to other crude oil grades traded in the global energy markets.
SPIMEX processes the data of contracts closed on the trading floor to calculate and publish the values of indices for the full range of petroleum products on a daily basis, including: Gasoline Regular 92, Gasoline Premium 95, Summer Diesel, Autumn/Spring Diesel, Winter Diesel, Jet Fuel and Fuel Oil.
SPIMEX also registers OTC contracts closed on Russia's domestic market. The information on OTC prices for the main categories of petroleum products is publicly available on the Exchange's website and includes aggregate data on nine main commodity groups: Gasoline Normal 80, Gasoline Regular 92, Gasoline Premium 95, Autumn/Spring Diesel, Winter Diesel, Summer Diesel, Fuel Oil, Jet Fuel and Low-Viscosity Marine Fuel.
SPIMEX has played a key role in establishing nationally accepted indicators and in developing a commodities futures marketplace where producers and consumers can effectively hedge against price risks and execute their long-term operational and sales strategies. Formed on a liquid and transparent exchange, SPIMEX quotes comply with the definition of a fair market price set forth in the relevant tax, antitrust and exchange-trading laws and regulations.
Timura Frunze str. 24
Moscow 119021
Russia
Number of employees (2019)
Traded commodities and traded volumes in 2019
Natural gas: 12.8 bcm
Oil: 1.9 mmt
Timber: 4.1 mcm
Saint Petersburg International Mercantile Exchange
Timura Frunze str. 24
Moscow
Russia 119021