CROPEX - Croatian Power Exchange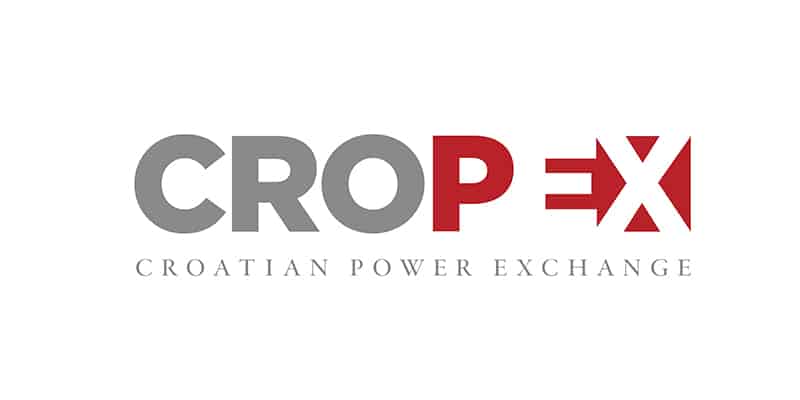 Croatian Power Exchange Ltd. was established in May 2014 and is equally owned by Croatian Energy Market Operator Ltd. and Croatian Transmission System Operator Plc.
CROPEX' mission is to provide market participants with a secure, reliable and transparent solution for electricity trading. CROPEX operates the local Croatian day-ahead and intraday market and acts as a central counterparty for all day-ahead and intraday trades concluded on the trading platform.
Slavonska avenija 6/A
10000 Zagreb
Croatia
Number of employees (2021)
Traded commodities and traded volumes in 2022
Day Ahead Market:
5,590,392 MWh
Intraday Market:
815,576 MWh
CROATIAN POWER EXCHANGE Ltd.
Slavonska avenija 6/A
10000 Zagreb
Croatia