EEX - European Energy Exchange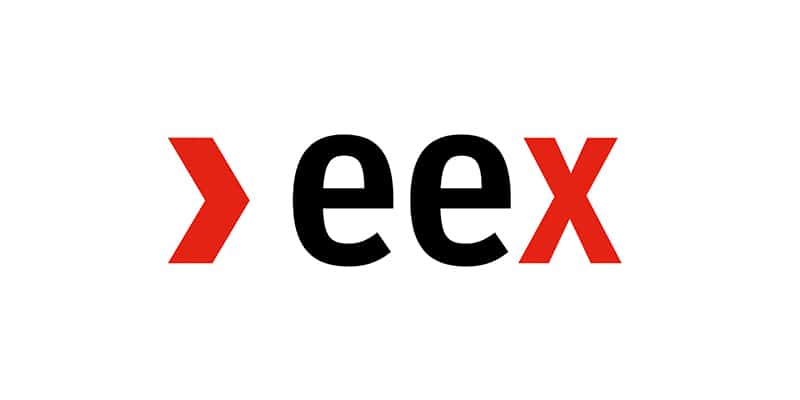 The European Energy Exchange (EEX) is the leading energy exchange in Europe and develops, operates and connects secure, liquid and transparent markets for energy and related products. Today, EEX is the number one exchange in power and dry bulk freight trading worldwide. As part of EEX Group, a group of companies serving international commodity markets, EEX offers trading in power, gas, freight and agricultural products. In addition, EEX has been awarded the role of common auction platform to auction emission allowances within the EU ETS. EEX Group consists of the following companies: European Energy Exchange (EEX), the European Power Exchange (EPEX SPOT), Power Exchange Central Europe (PXE), Nodal Exchange, Grexel, EEX Asia and the clearing houses European Commodity Clearing (ECC) and Nodal Clear. EEX Group is based in 16 worldwide locations and is part of Deutsche Börse Group.
2020
EEX has successfully integrated Powernext and Gaspoint Nordic as of 1 January 2020. EEX enters Japanese power market with successful launch of its new clearing offering for Japanese Power Futures.
2019
EEX Group acquired U.S. based NFX' commodities business for U.S. Power, U.S. Natural Gas, Crude Oil, Ferrous Metals and Dry Bulk Freight
2018
Launch of EEX Asia as the Asian exchange of EEX Group.
2017
EEX acquires 100% of the US based Nodal Exchange Holdings, LLC.
2015
EEX gains a 50% shareholding in the Danish gas exchange Gaspoint Nordic EEX acquires the majority shareholding in Powernext and indirectly in EPEX SPOT; operation of the gas markets by Powernext under the PEGAS brand Integration of APX-Belpex into EPEX SPOT as a wholly owned subsidiary.
2014
Acquisition of the majority shareholding in Cleartrade Exchange (CLTX) by EEX.
2013
Expansion of the cooperation between EEX and Powernext into the gas market – establishment of PEGAS.
2008
Launch of the cooperation between EEX and Powernext in short-term power trading – establishment of EPEX SPOT.
2006
Spin-off of the clearing business into ECC.
2002
Establishment of EEX through the merger between the two German power exchanges.
Augustusplatz 9 04109 Leipzig Germany
Number of employees (2020)
Traded commodities and traded volumes in 2020
Power spot & derivatives: 7,077 TWh
Natural gas spot & derivatives: 2,412 TWh
Emission allowances: 1,318 million tonnes of CO2
Freight: 789,921 contracts
Director of Political and Regulatory Affairs
European Energy Exchange AG
Augustusplatz 9
04109 Leipzig
Germany