EPİAŞ - Energy Exchange Istanbul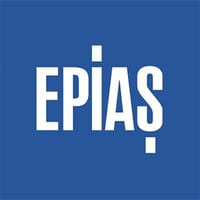 Energy Exchange Istanbul (EXIST) or Enerji Piyasaları İşletme A.Ş. (EPİAŞ) by its Turkish name is an energy exchange company legally incorporated under the Turkish Electricity Market Law and enforced by the Energy Markets Operation License granted by the Energy Markets Regulatory Authority (EMRA) of Turkey. EPİAŞ is responsible for managing and operating energy markets, including power and gas commodities. EPİAŞ ensures transparent, reliable and trustworthy market conditions as well as equal access for all market participants by providing a counterparty guarantee of the transactions.
Market settlement is performed by the market operator EPİAŞ in an efficient, reliable and transparent manner. Following settlement calculations and in line with market participants' intraday balancing practices, EPİAŞ, in accordance with Takasbank, will notify participants of their daily down payments and the following day's (day-ahead) market's down-payment statements.
Shareholder Structure
TEIAŞ (TSO): 30%
Borsa İstanbul (BIST): 30%
Market Participants: 40%
Maslak Mahallesi Taşyoncası Sokak No:1/F F2 Blok, 34485 Sarıyer/İstanbul
Turkey
Number of employees (2022)
Traded commodities and traded volumes in 2022
Day Ahead Market
179,43 TWh
Intraday Market
17,60 TWh
Natural Gas Spot Market
2,096 billion Sm3
Renewable Energy GO Market
1,31 TWh
Strategy Development Director
Enerji Piyasaları İşletme A.Ş.
Maslak Mahallesi Taşyoncası Sokak No:1/F F2 Blok
34485 Sarıyer/İstanbul
Turkey