HEnEx - Hellenic Energy Exchange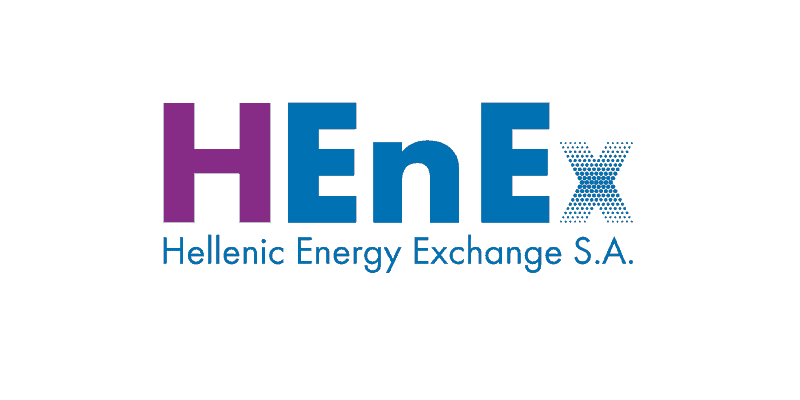 The Hellenic Energy Exchange S.A. (HEnEx) is part of the EnEx Group and was founded on 18 June 2018 as a spin-off from the electricity market branch of LAGIE S.A.. Building upon experience gained over more than a decade, HEnEx has been designated by the Greek Regulatory Authority for Energy as the Nominated Electricity Market Operator (NEMO) and is operating the Greek day-ahead market, while working on the creation of an intraday electricity market and an energy derivatives market. HEnEx is also responsible for organising and operating Greek gas and environmental markets. Its subsidiary, EnEx Clearing House S.A. (EnExClear) provides clearing and settlement services.
HEnEx is committed to providing high quality, transparent, and non-discriminatory services to all market participants, working towards the EU's target model and coupling its market with neighbouring countries. To that end, HEnEx has become a full member of the Price Coupling of Regions (PCR) initiative.
Corporate structure
HEnEx S.A. is a private company governed by Greek law. Its shareholders are:
Public Sector –  49%

DAPEEP (Hellenic RES & GO) 22%
ADMIE (Hellenic Power TSO) 20%
DESFA (Hellenic Gas TSO)  7%
Private Sector –  51%

ATHEX Group (Athens Exchange) 21%
EBRD (European Bank for Reconstruction and Development) 20%
CSE (Cyprus Exchange) 10%
110 Athinon Avenue
104 42 Athens
Greece
Number of employees (March 2023)
Traded commodities and traded volumes in 2022
Day-ahead power market: 56,80 TWh
Hellenic Energy Exchange S.A.
110, Athinon Avenue
104 42 Athens
Greece