HEnEx - Hellenic Energy Exchange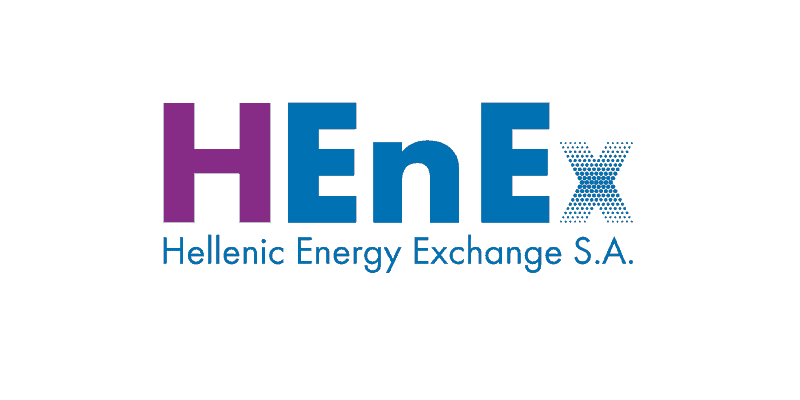 The Hellenic Energy Exchange S.A. (HEnEx) is part of EnExGroup which consists of HEnEx S.A.and EnΕx Clearing House Single Member S.A. (EnExClear).
HEnEx S.A. was founded on 18.6.2018, following a spin-off of the Electricity Market branch of LAGIE S.A. and currently DAPEEP.S.A. Building upon accrued experience of more than a decade, operating continuously and consistently the Day-Ahead Scheduling Energy Transactions System, HEnEx S.A. has been designated by the Greek Regulator (Regulatory Authority for Energy-RAE) as Nominated Electricity Market Operator (NEMO) for the operation of the Day-Ahead and Intraday Electricity Markets.
Since 16.3.2020, following the approval of the Hellenic Capital Market Commission (HCMC), HEnEx S.A is operating the Energy Financial Market, as Market Operator of the Energy Derivatives Market.

On 01.11.2020, HEnEx launched the Greek Spot Market under the Target-model design in isolated mode (explicit allocation of interconnection capacities). HEnEx's Greek day-ahead market was successfully integrated into the Single Day-Ahead Coupling (SDAC) on 15.12.2020 with the 16.12.2020 being the first delivery day.
The Natural Gas Trading Platform of HEnEx officially started its operation on 21.03.2022, marking an important milestone for the Greek energy market. It is the first time anonymous transactions of natural gas are allowed in the Greek system for the benefit of all market stakeholders.
HEnEx S.A. launched its continuous intraday market on 29.11.2022, connecting it to the European Single Intraday Coupling (SIDC – formerly known as XBID) which allows market participants to trade on a 24-hour basis, on a single integrated European intraday market.
EnExClear, a subsidiary of HEnEx founded on 02.11.2018, is responsible for the clearing and settlement of transactions concluded in the Day-Ahead and Intraday Markets, for the transactions on the HEnEx's Natural Gas Trading Platform as well as the clearing and settlement of positions in the Balancing Market.
110 Athinon Avenue
104 42 Athens
Greece
Number of employees (July 2023)
Traded commodities and traded volumes in 2022
Day-ahead power market: 56,80 TWh
Hellenic Energy Exchange S.A.
110, Athinon Avenue
104 42 Athens
Greece