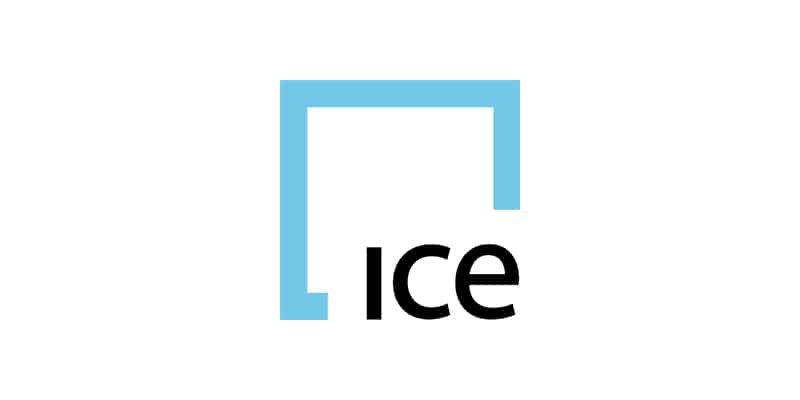 Intercontinental Exchange (NYSE: ICE) is a Fortune 500 company formed in the year 2000 to modernise markets. ICE serves customers by operating the exchanges, clearing houses and information services they rely upon to invest, trade and manage risk across global financial and commodity markets. A leader in market data, ICE Data Services serves the information and connectivity needs across virtually all asset classes. As the parent company of the New York Stock Exchange, the company is the premier venue for raising capital in the world, driving economic growth and transforming markets.
In Europe, through the regulated exchanges of ICE Futures Europe and ICE Endex, ICE provides transparent and widely accessible financial and commodity markets. ICE Endex hosts the benchmark Dutch TTF natural gas futures contract, the most liquid European natural gas benchmark with its continued record trading activity, in addition to futures on other European gas hubs including NCG, Gaspool and PSV. Its natural gas portfolio also includes gas balancing and gas storage services alongside an extensive range of continental power futures. As home to the broadest range of natural gas benchmarks, ICE plays a leading role in providing access to price transparency and data to allow the market to navigate and risk manage the globalisation of natural gas and the ongoing transition in energy markets.
ICE Endex also operates a block trading facility for equity derivatives.
ICE hosts futures and options contracts for crude oil, interest rates, equity derivatives, natural gas, power, coal, emissions and soft commodities. As the world's leading energy marketplace, ICE is home to the global oil benchmarks – Brent, WTI and Platts Dubai – alongside hundreds of contracts across geographies. Their global natural gas complex spans important trading hubs from the US and Canada to Europe and Asia, underpinned by an offering of more than 600 financially and physically-delivered contracts. In electric power, more trading takes place on ICE's platform than any other marketplace. ICE's global energy portfolio clears at ICE Clear Europe, providing customers with capital efficiencies through cross-product margin offsets.
Atlas Arena Amsterdam Australia Building
3rd Floor
Hoogoorddreef 7
Amsterdam 1101 BA
Netherlands
President and COO ICE Endex
Number of employees (2021, total ICE)
Traded commodities and traded volumes in 2018
ICE Futures Europe & ICE Endex utilities (natural gas, power, emissions and coal)
total futures volume: 34,731,692 contracts
Total volumes for all ICE European commodities (energy and agricultural/softs): 504,024,911 contracts
ICE total volume: 1,509,465,952 contracts (excluding NYSE)
Director Regulatory Policy
Atlas Arena Amsterdam Australia Building
3rd Floor
Hoogoorddreef 7
Amsterdam 1101 BA
Netherlands