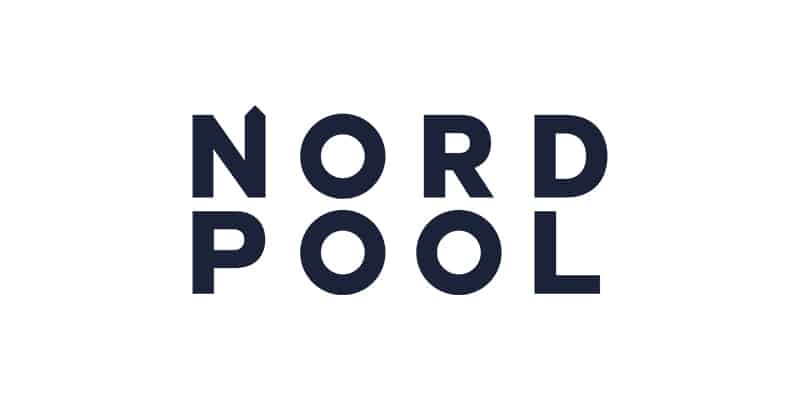 Nord Pool delivers efficient, simple and secure power trading across Europe. The company offers day-ahead and intraday trading, clearing, settlement and associated services such as REMIT-reporting, power system and market data transparency and distribution services, and power market trainings, to its many customers and stakeholders, regardless of their size or geographic location.
Nord Pool operates day-ahead and intraday markets in the Nordic and Baltic regions, the UK and across Central Western Europe encompassing Austria, Belgium, France, Germany, the Netherlands and Luxembourg and finally intraday in Poland. Today about 360 companies from 20 countries trade on Nord Pool's markets.
With 25 years of power market experience built on offering flexibility, transparency, innovation, greater choice and participation to customers, Nord Pool has always been an ambassador for the development of modern, transparent power markets across Europe and the world through its global consulting services.
Understanding the challenges customers face, day-to-day, means Nord Pool invests in the technology that will shape the future of power trading. The company works together with customers, TSOs and other stakeholders to offer the up-to-date products and services that match their needs.
While Nord Pool is a Nominated Electricity Market Operator (NEMO) in 15 European countries, the company also services power markets in, among other countries, Bulgaria and Croatia. When new EU regulation opened up wider competition in the energy trading sector, Nord Pool positioned itself at the very heart of developing future power markets in Europe. As a result, Nord Pool is a key player in both the Single Day-Ahead Coupling (SDAC) and the Single Intraday Coupling (SIDC) European market coupling projects.
In 2019, Nord Pool had a total turnover of 494 TWh of power traded. The company has offices in Oslo, Stockholm, Helsinki, Tallinn, London and Berlin.
Nord Pool is owned 66% by Euronext and 34% by the Transmission System Operators Statnett SF, Svenska Kraftnät, Fingrid Oyj, Energinet.dk and Litgrid.
Worldwide, Nord Pool Consulting offers a range of services related to market design, rulebook development and market regulation, power market systems and capacity building, and provides seminars based on its knowledge of power market development.
Visiting: Lilleakerveien 2A 0283 Oslo
Norway
Post: PO Box 121
1325 Lysaker
Norway
1993: Nord Pool was established under the name of Statnett Marked
2002: Nord Pool AS was established as an independent and licensed physical power exchange owned by the then four Nordic TSOs
Number of employees (2019)
Traded commodities and traded volumes in 2019
Total volume: 494 TWh
Nordic and Baltic day-ahead: 381.5 TWh
UK day-ahead: 94 TWh
CWE day-ahead: 2.5 TWh
Intraday: 15.8 TWh
Manager Market Design and Regulatory Affairs
PO Box 121
1325 Lysaker
Norway
Visiting address:
Lilleakerveien 2A
0283 Oslo
Norway