OPCOM - Romanian Electricity and Gas Market Operator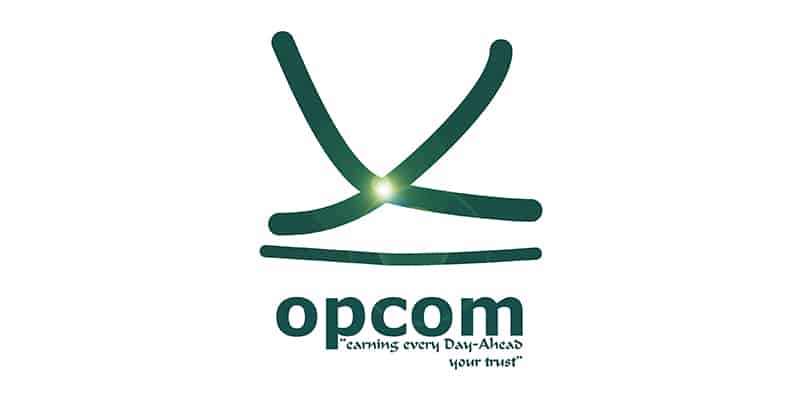 OPCOM is the Romanian Electricity and Gas Market Operator. Since 2000, OPCOM has been committed to providing an increasingly strong marketplace where energy and environmental certificates can be traded transparently. The trading portfolio offered by OPCOM ranges from electricity to gas products, as well as green certificates (GOs). More than 900 companies use the products available for trading on OPCOM's short‐term electricity, gas and green certificate markets as well as on the bilateral markets for electricity, gas and green certificates. In addition, OPCOM is responsible for the settlement of the transactions concluded on its short‐term markets, its balancing market as well as the imbalances of Balancing Responsible Parties (BRPs).
OPCOM acts as a Registered Reporting Mechanism (RRM) under REMIT for more than 450 companies active on its electricity and gas markets. OPCOM is also a Nominated Electricity Market Operator (NEMO) designated according to Regulation (EU) 2015/1222 for performing day-ahead and intraday market coupling for Romania.
OPCOM is applying a Quality Management System which is compliant with ISO 9001: 2008 – SR EN ISO 9001, respectively. The Information Security Management System complies with ISO/IEC 27001– SR ISO/IEC 27001, both systems being certified by Lloyd's Register LRQA.
Bd. Hristo Botev 16-18
Bucharest 030236
Romania
Number of employees (2017)
Traded commodities and traded volumes in 2017
Electricity volumes: 99 TWh
Green Certificates: 2,022,648 – 58,165,728
Operatorul Pietei de Energie Electrica si de Gaze Naturale
Bulevardul Hristo Botev 16-18
București 030236
Romania