TGE - Polish Power Exchange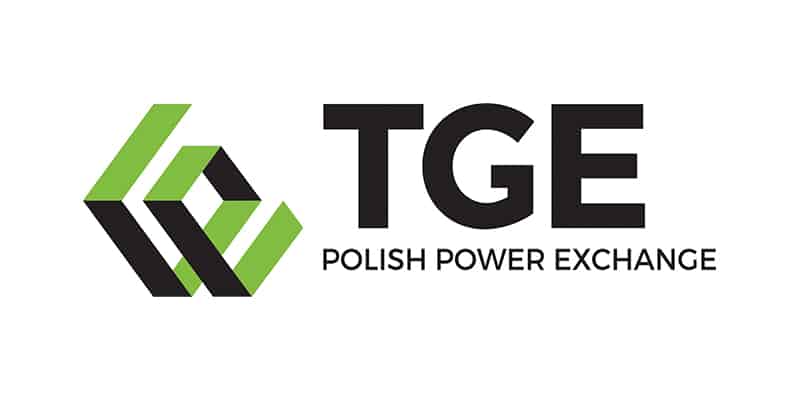 TGE (Towarowa Giełda Energii, Polish Power Exchange) was established in 1999 and has been a key institution in the Polish energy landscape. For over 20 years, the company has been implementing innovative wholesale trading solutions focusing on energy products. It is a venue where reference prices are created and a central source of reliable market information, while ensuring the security of trades in its markets. 
Following changing global trends, TGE is constantly developing its range of services. The Polish commodity exchange enables trading in electricity, natural gas, property rights, CO2 emission allowances and agri-food commodities.
For several years TGE has been involved in local projects to develop the market for renewable and low-carbon gases, in particular biomethane and hydrogen. TGE operates under the supervision of the Polish Financial Supervision Authority as the Poland's only licensed commodity exchange authorised to operate a regulated market. It is also featured on the ACER's list of platforms for reporting transaction information according to REMIT requirements.
As part of international cooperation, TGE is involved in a number of projects aimed at building a common energy market. It is active on the European Day-Ahead Market and the SIDC Intraday Market and boasts the status of a Nominated Electricity Market Operator (NEMO) for the Polish bidding zone.
In addition to Towarowa Giełda Energii, the TGE Group includes the Warsaw Commodity Clearing House (IRGiT S.A.) and InfoEngine S.A.
ul. Książęca 4
00-498 Warsaw
Poland
President of the Management Board
Number of employees (2017)
Traded commodities and traded volumes in 2019
Electricity
Electricity spot market volumes: 34 TWh
Total electricity trading volume: 228.9 TWh
Natural Gas
Natural gas spot market: 23 TWh

Total natural gas volume: 146 TWh
Property Rights
Total electricity property rights volume: 43,896,220 MWh
Guarantees of Origin
Total GO volume: 19,124,096 MWh

President of the Management Board

Market Relations Director
Towarowa Giełda Energii S.A
ul. Książęca 4
00-498 Warsaw
Poland